What's Caught Our Eye in University Marketing & Recruitment in December/January

What's Caught Our Eye in University Marketing & Recruitment in December/January
We know many of you are in the middle of January/February start madness, but we could all do with a bit of inspiration at the start of the new year. So, take five and see what university initiatives and campaigns have grabbed our attention. They may inspire your own marketing, or simply give you some time out from your busy day.
Ulster University's Upskill campaign got our attention for two reasons. It's a fantastic initiative supporting NI residents whose jobs have been impacted by COVID-19. We also loved the confident and empowering creative and content used to promote their free courses and modules in Business, Computing, Energy, Engineering and Medicine.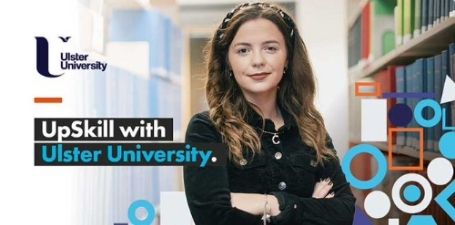 In response to the increase in AI jobs and demand for digital skills, the Office for Students' campaign promotes postgraduate conversion courses in AI and data science at UK universities, along with scholarships for underrepresented groups. We like the bright and bold creative with headlines mimicking job adverts, e.g. 'Visionaries wanted', and directly addressing key questions around previous experience and careers. The campaign creative and hashtag #JoinYourAIFuture is being used by the universities involved, adding to the impact.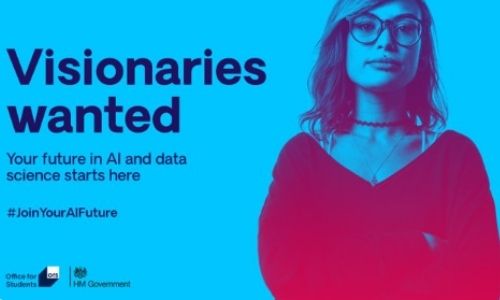 The University of Stirling's #BeStirling postgraduate campaign creative and messaging grabbed our attention on Twitter, highlighting one of the unique, but easily overlooked features of a Masters: that it just takes one year to make a difference and learn something new. We shouldn't necessarily assume that all prospective students know this (trust us, they don't).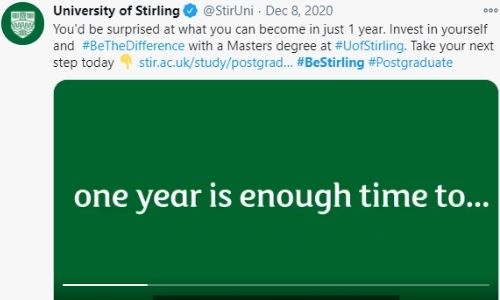 We like UCL's attention grabbing headline and Graduate Open Series offer, with online Q&A sessions at programme and department level, and separate sessions for the different support services available.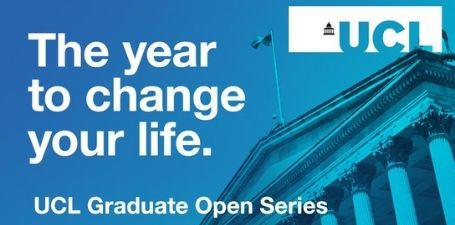 Yes, Brexit has happened (at least we saved it for #5) and postgraduate marketers will be paying particularly close attention to the impact of fee, funding and visa changes on EU student recruitment. But it's great to see universities like Queen Mary taking proactive steps to support their future EU students and send a positive message about UK higher education.
We see hundreds of postgraduate marketing campaigns and continually gather data from how our visitors and subscribers engage with our websites and emails so can offer advice and support with your campaigns. Please contact your Account Manager or email [email protected] with any questions or support you're looking for and we'll be happy to help.